Why You Should Choose Martin Concrete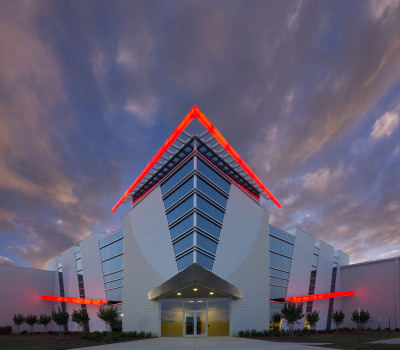 A company doesn't rise to the top of their field accidentally. Martin Concrete is well known as one of the top concrete service providers in the Southeast. We earned our reputation though years and years of experience in a wide variety of differing projects. We earned our reputation in the Greater Georgia concrete world by doing it right, every time. But just being exceptional at what you do isn't enough. At Martin Concrete we know that giving back to our community is also part of what makes a company outshine all the rest. So, when disaster strikes and the call goes out for heavy equipment and heavy-duty help to rebuild, we're also on the job.
The Best People – The Best Equipment
We hire the best, most qualified people. We give them the best training, and then we put them aboard the best equipment our money can buy. All of these steps are critical to keeping your project on time and under budget. We value our customers' money and their time. For that reason, most of our new projects come from satisfied customers. We take a professional approach to every job, big or small. Each job is a part of our foundation – a foundation of excellence.
Certified for Safety
Safety is one of the driving factors at Martin Concrete. Accidents are costly, not simply in terms of the health and well being of our employees and yours, but also in terms of delays and down time. In the hours and days after a natural disaster, accidents lurk behind every downed tree, each collapsed roof. Because we understand how important it is to take all the correct steps to avoid accidents, we employ a full-time safety director who is also a certified OSHA trainer. This means that whatever the project, whether it is building or rebuilding, we will deliver and we will deliver safely.
Community Counts
At Martin Concrete, we know that giving back to our community makes the quality of life of our customers fuller and richer. For that reason, Martin Concrete is very much involved in the following good causes: Family Promise of Gwinnet County, Inc., The Aflac Cancer Center, The Lupus Foundation of America, Children's Healthcare of Atlanta, TheStudyHall.org, Brevard College Athletics and the Lovett School.
We understand concrete. Whether you need to pour a floor or rebuild a multi-story building after a storm, we have the expertise to make your project happen precisely as you imagined it in the beginning. We take pride in our work and, as our gallery will demonstrate, we've done just about everything with concrete that can be done. Not every concrete provider can make that claim. Martin Concrete can.