Thanks for printing! Don't forget to come back to Martin Concrete for fresh articles!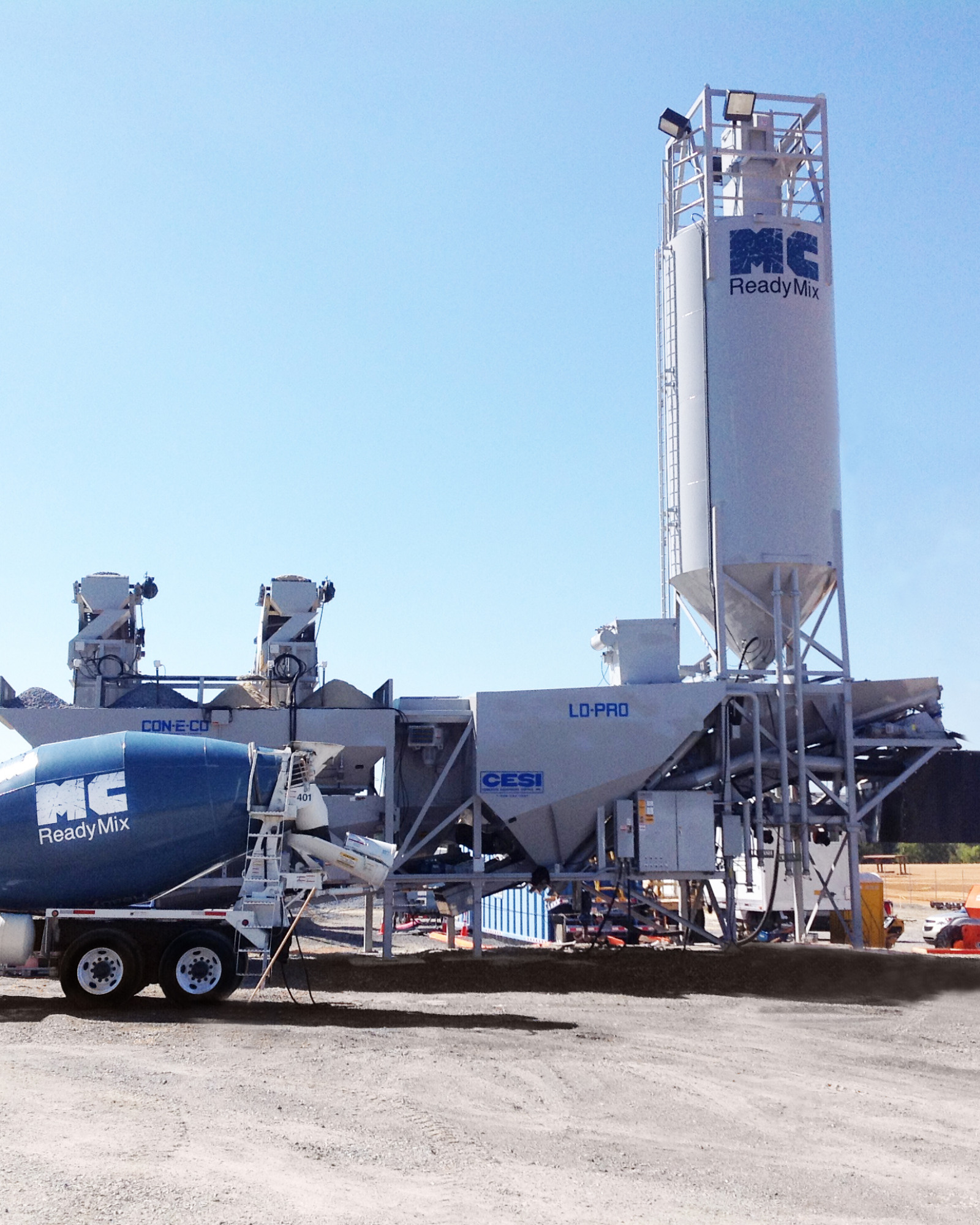 Portable Concrete Plants
Partner With Us
582,000
Cubic Yards of Concrete
Produced On Site
560,000
Gallons of Fuel Saved
21
Owned and Operated
Ready-Mix
Trucks
MC ReadyMix
MC ReadyMix a subsidiary of Martin Concrete offers enormous advantages for our customers. Currently operating 2, Con-E-Co 327 Low Profile plants and running 21 owner owned ready mix trucks, each plants has the capability of produce up to 170 cubic yards of concrete per hour. The plant land requirements for set up is an area of 200' X 300', usually a space reserved later in project for parking lots. Our onsite plants will eliminate unforeseen traffic delays, will guarantee a better quality product and will also allow for more flexibility when scheduling pours.
Company Video
Quantify the cost savings of having our own portable ready mix plan on site.
Play Video