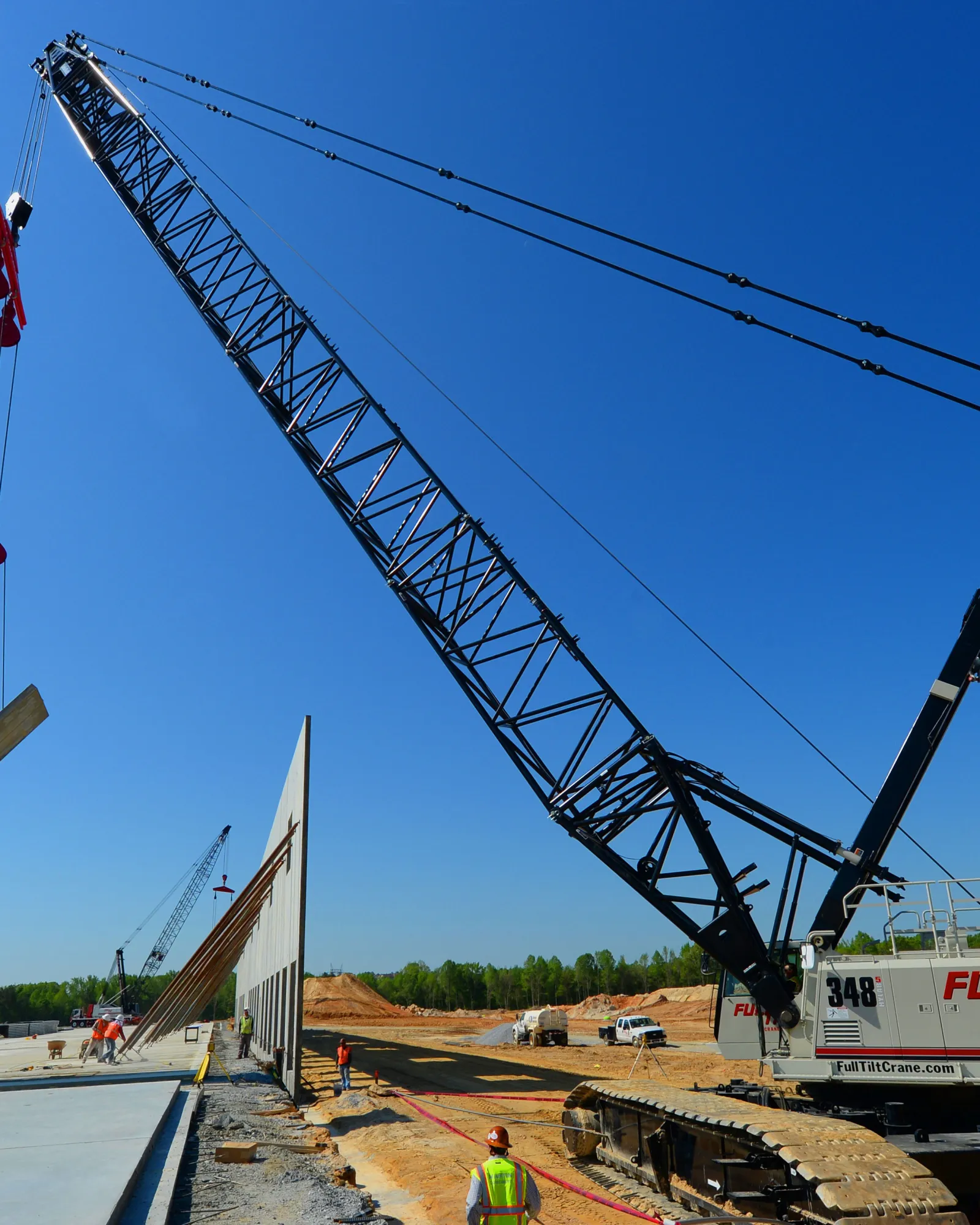 Celebrating Over 30 years
as the Southeast's Leading
Concrete Contractor
Partner With Us
32
Years in
Business
50,000,000
Cubic Yards of Concrete Poured
93

%

Repeat Clients
Martin Concrete
Construction
Martin Concrete Construction is the Southeast's premiere, turn-key commercial concrete construction company. Since 1991, our concrete contracting company has have been satisfying customers with top quality concrete construction services on hundreds of projects from our Atlanta and Nashville offices.


More about Martin Concrete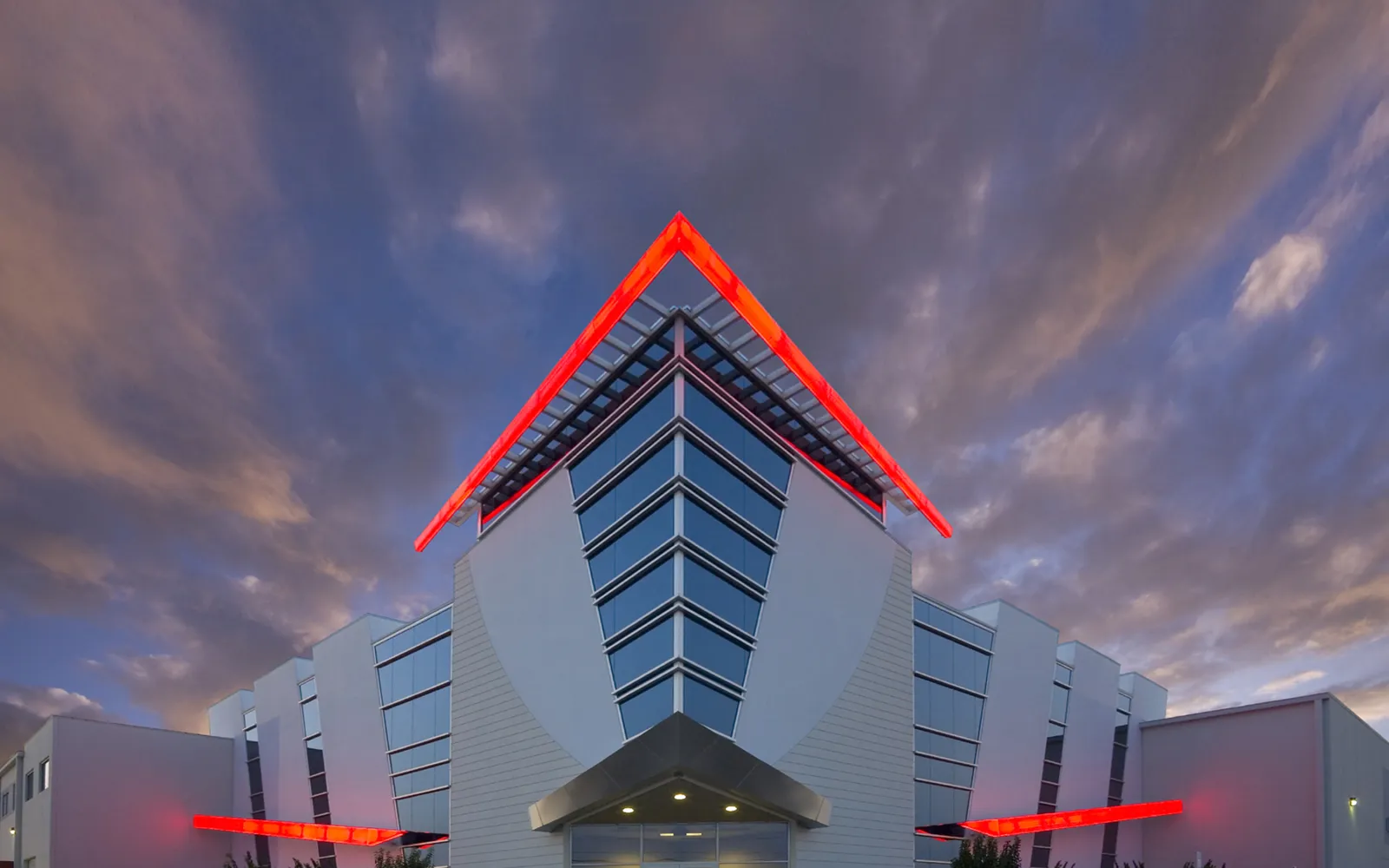 Our Projects
For over 30 years, we have completed a wide array of concrete construction projects. Being one of the most highly-experienced commercial & industrial concrete companies, we have provided tailored solutions to various industries. Our project experience ranges from industrial buildings and manufacturing facilities to mixed-use developments and multi-story structural concrete projects. As a leading general concrete contractor, we also offer concrete floor slabs for different industrial requirements.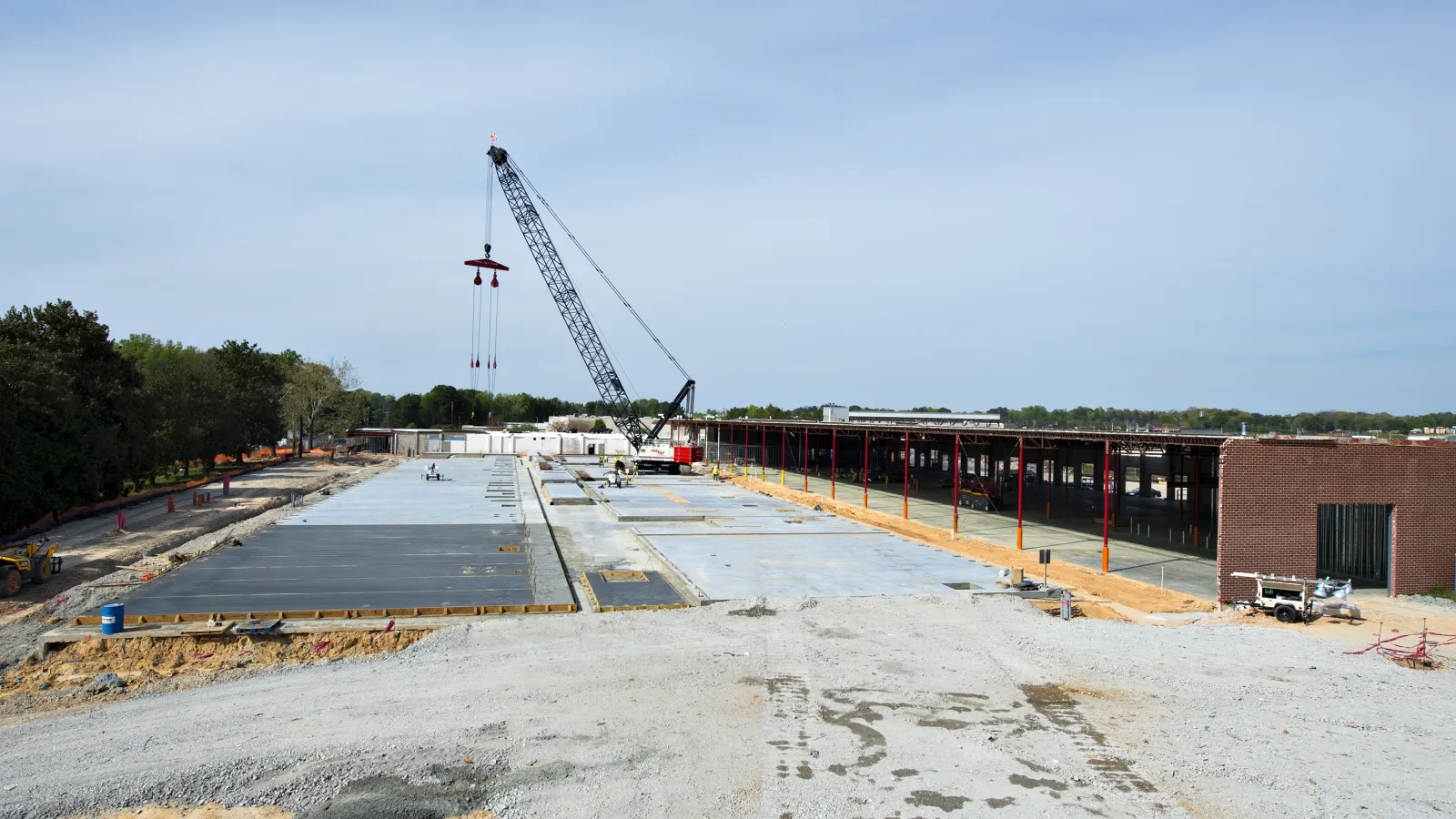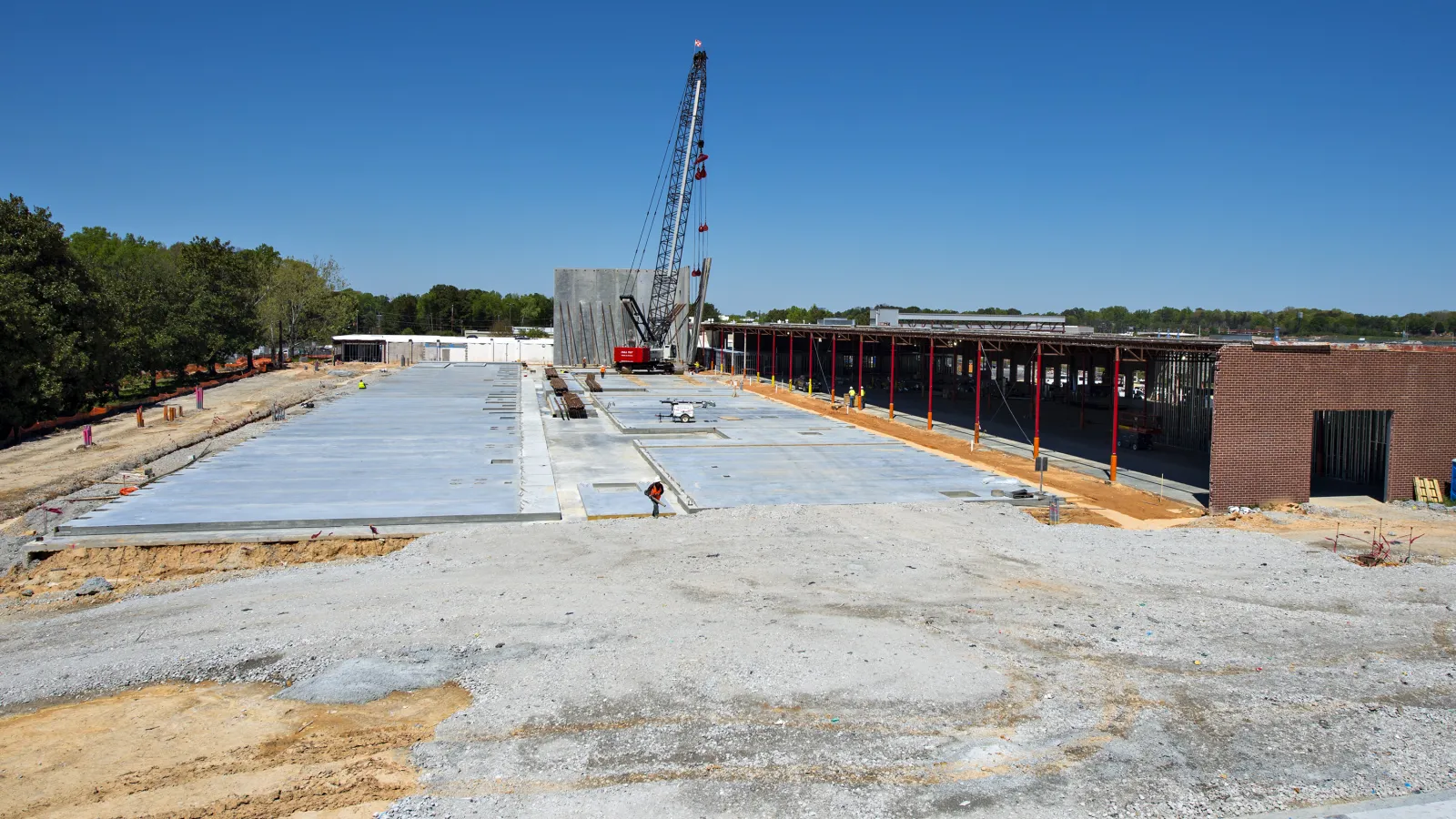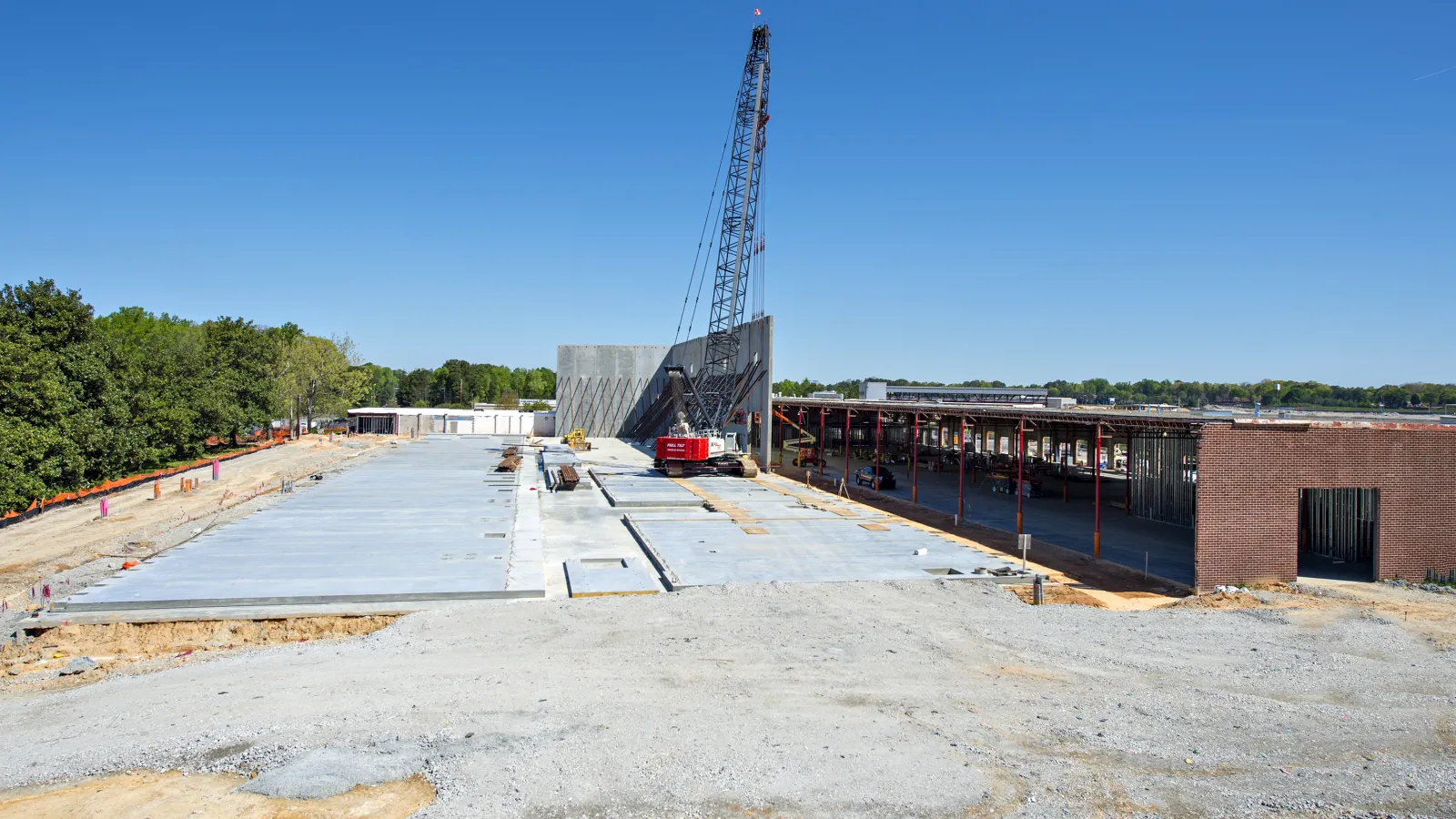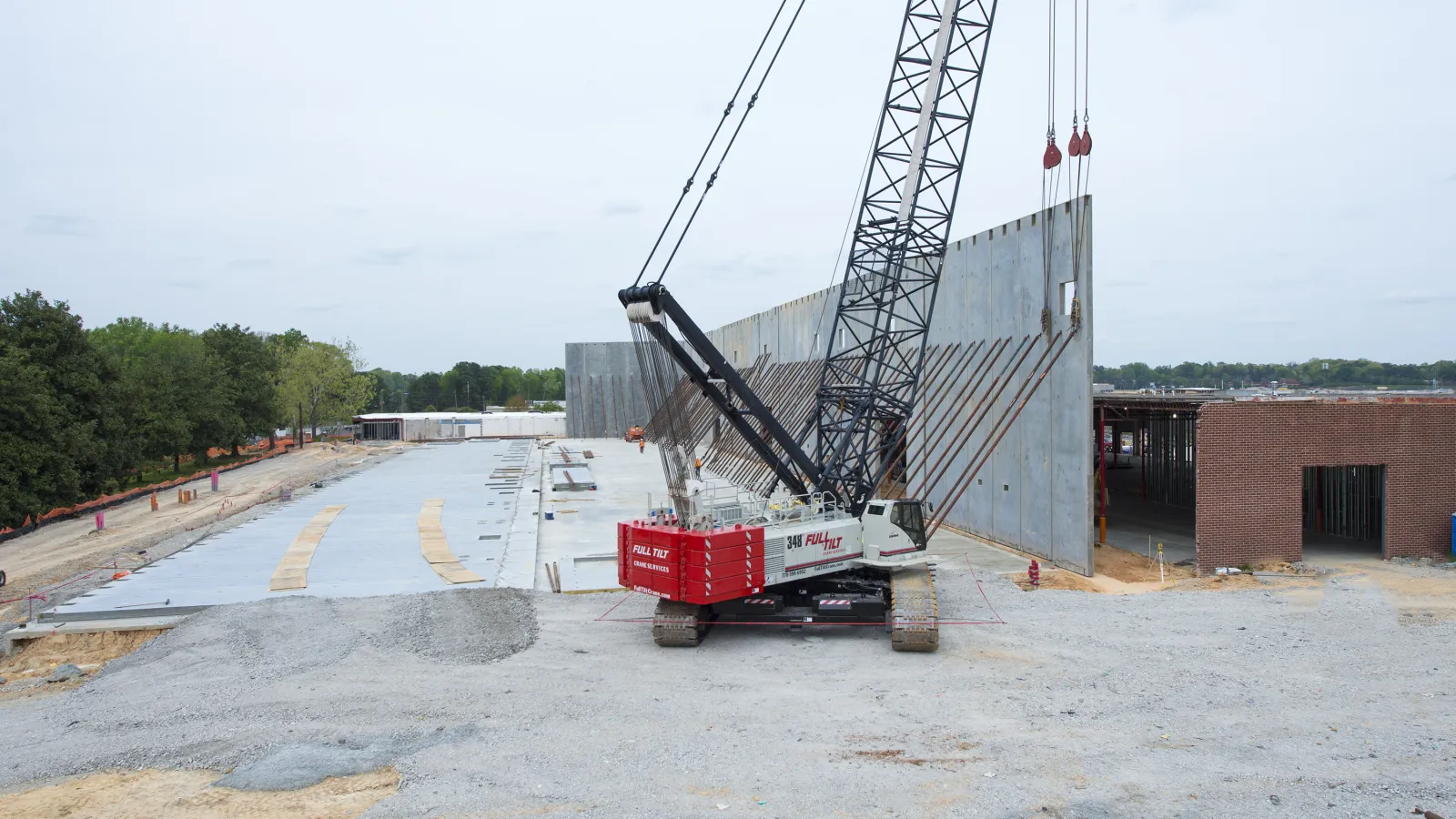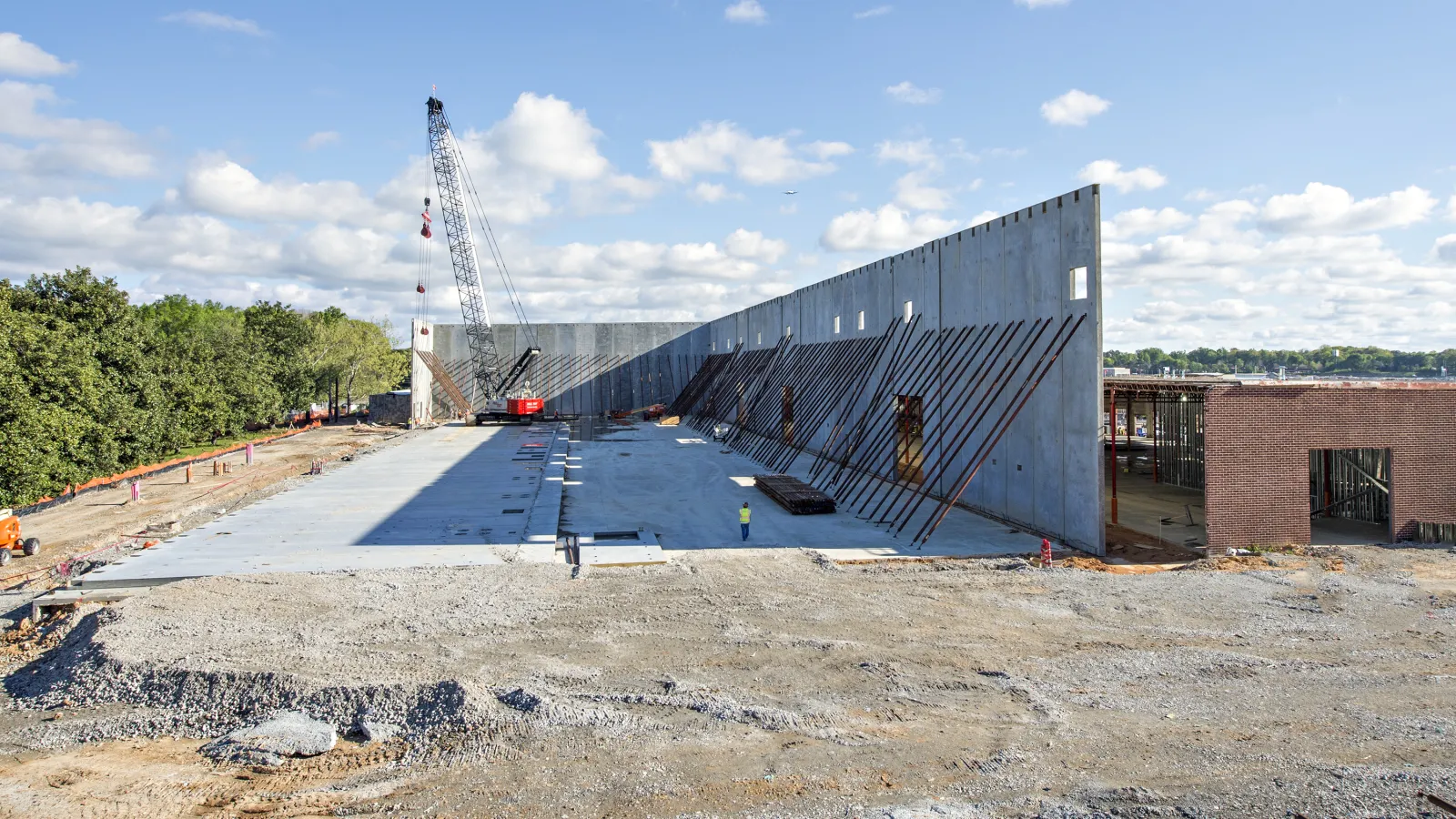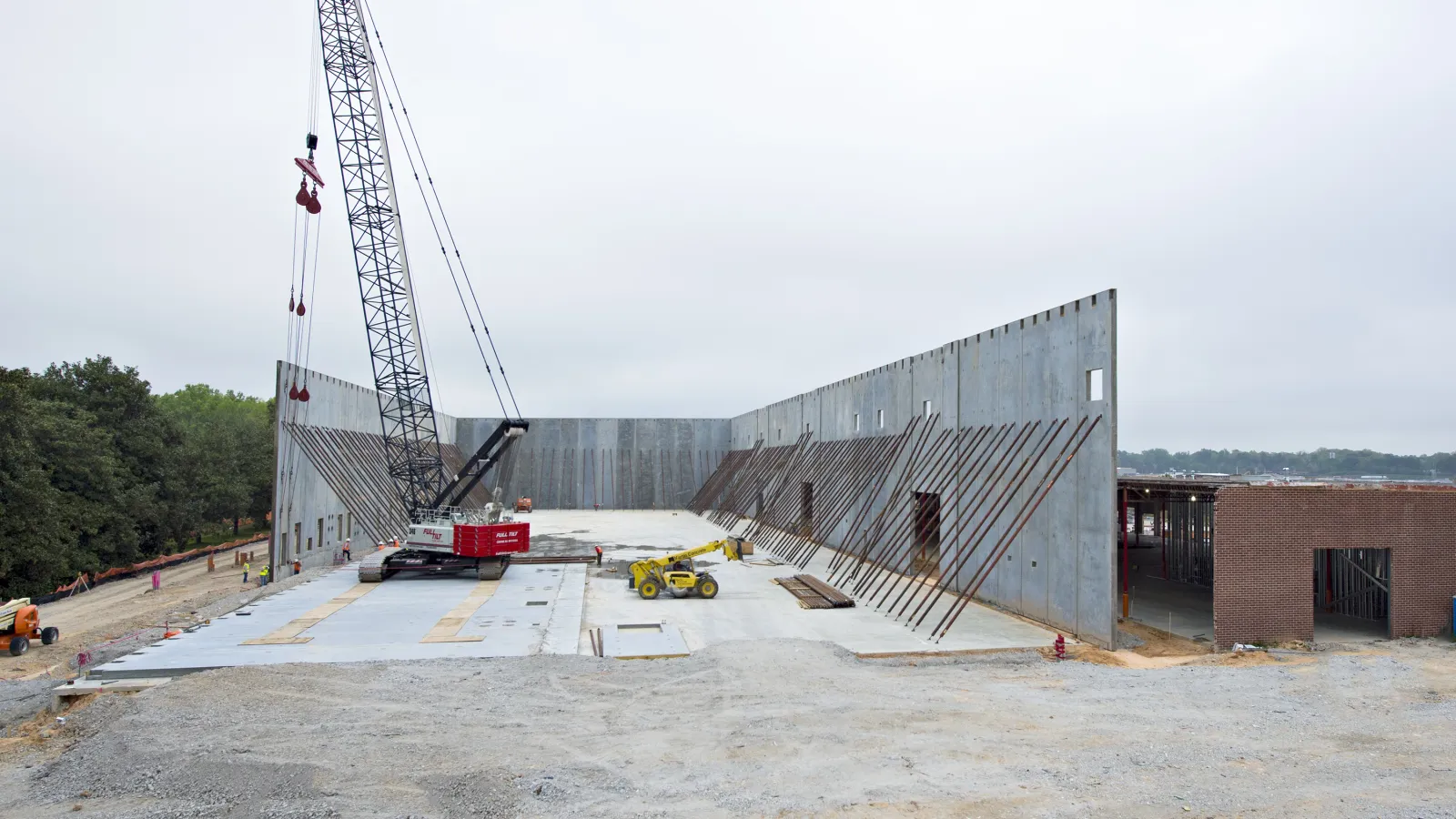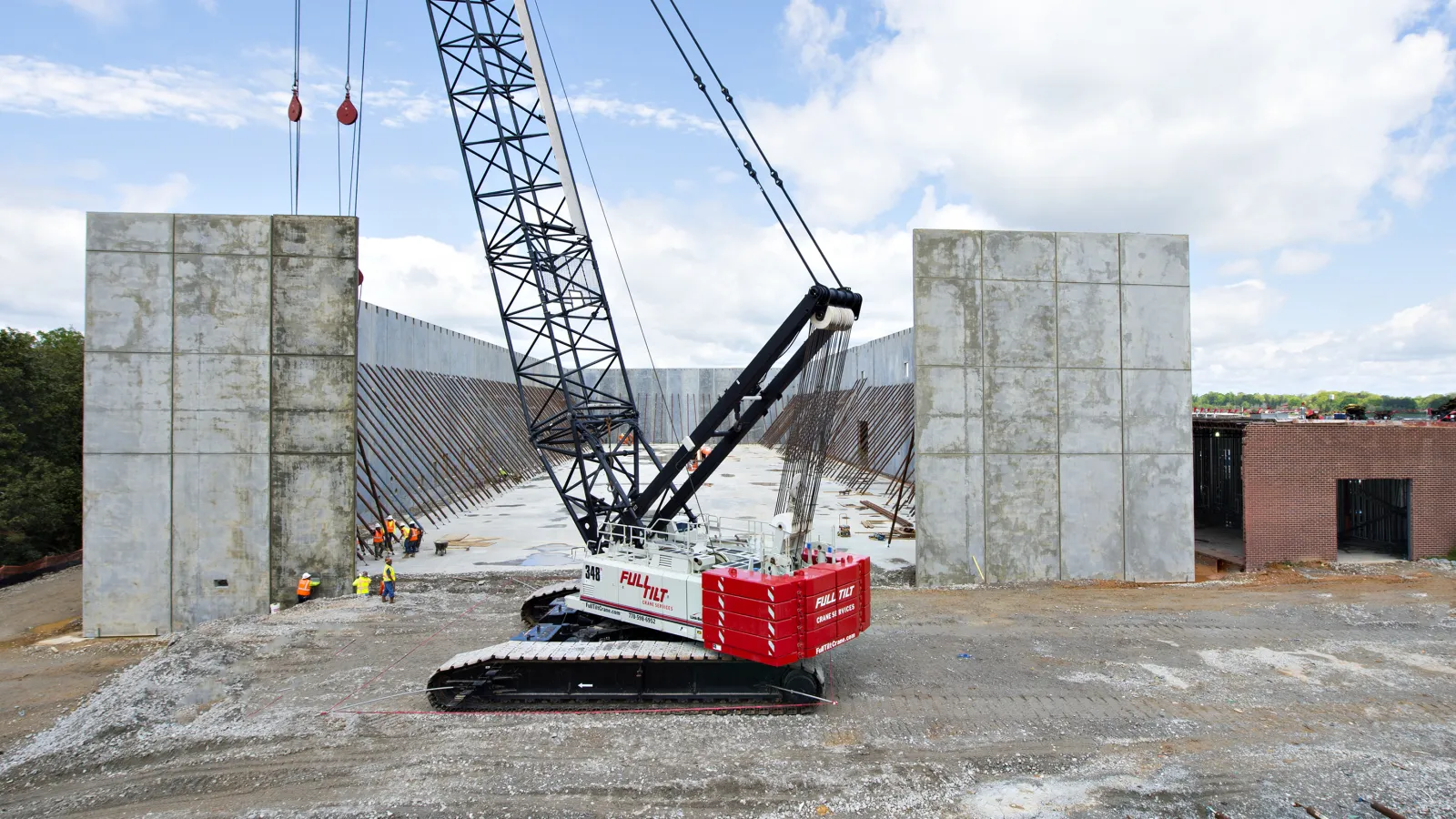 Our Process
With more than 30 years of experience and thousands of concrete projects completed, there isn't much we haven't built. Our project experience ranges from industrial buildings and manufacturing facilities to mixed-use developments and multi-story structural concrete projects.
Customer Contact & Discussion
At Martin Concrete we work hard to establish and maintain close relationships with our partners in the construction industry. We are often contacted by designers, developers, and general contractors before a project "hits the street". Our extensive experience and resources can be used to evaluate construction options, develop concepts, and produce value engineering.
Assemble Design Team
We regularly help developers and general contractors with our extensive contacts in the design community. We can assemble a full design team or fill in the critical missing piece needed to insure the success or your project with architects, structural engineers, civil engineers, or specialty designers for cast-in-place multi-story construction, tilt-up construction, or post-tension concrete.
Create Project Scope & Budget
At Martin Concrete we pride ourselves on being able to accurately appraise multiple scope options and various designs that often occur as projects plans are being developed. We will work with you from the first napkin sketch, through the various stages of design development, while providing consistent and competitive pricing you can depend on.
Contract Drawings Complete
Because you have engaged Martin Concrete from the earliest stages of development you can be confident that contract drawings will be completed without any surprises. When final contract drawings are available we will utilize our vast resources and buying power to ensure that the final pricing you receive is aggressive and complete.
Finalize Estimate into Contract
When you go to contract with Martin Concrete you can rest assured that you have engaged the most qualified and competent contractor available for the best possible value. Martin Concrete is a true turn-key concrete contractor.
Organize Working Team
Martin Concrete will provide a level of oversite, management, and supervision that is unmatched among out competitors. The team assembled for you will be tasked with operating as complementing parts, of a cohesive unit, whose sole focus is bringing the project you have imagined to a rewarding completion.
Construct
Safety personnel, project managers, superintendents, and countless support people will be focused on realizing a safely built, efficiently constructed, profitable project that comes in on schedule and in budget.
Martin Concrete's Family of Companies
Safety
At Martin Concrete we know that the most valued component of our organization is our employees. We as a company strive to ensure every employee leaves work and returns home to their family safely each night. Our goal is to provide a safe working environment for every employee, each day, at every site.
More on our Mission of Safety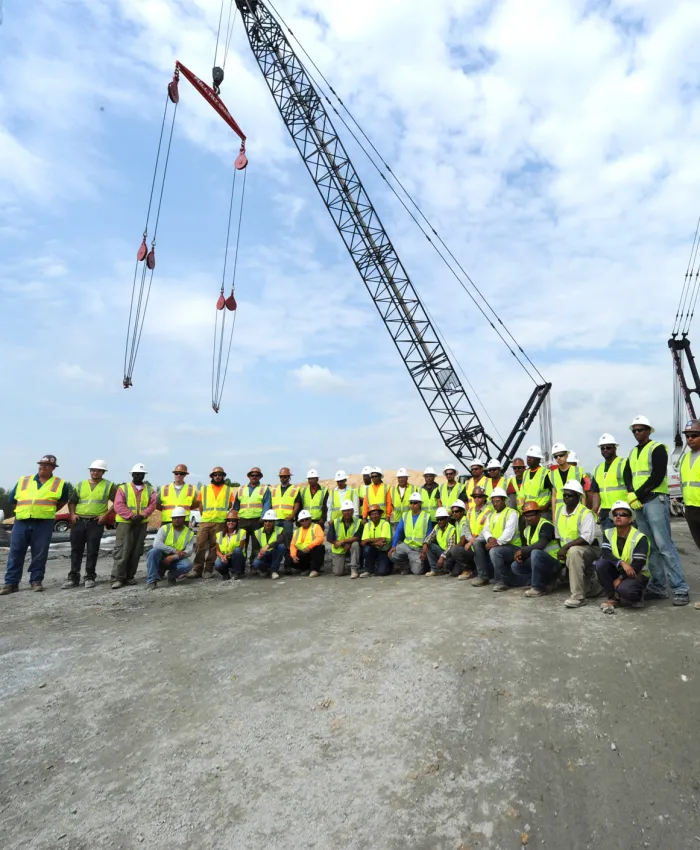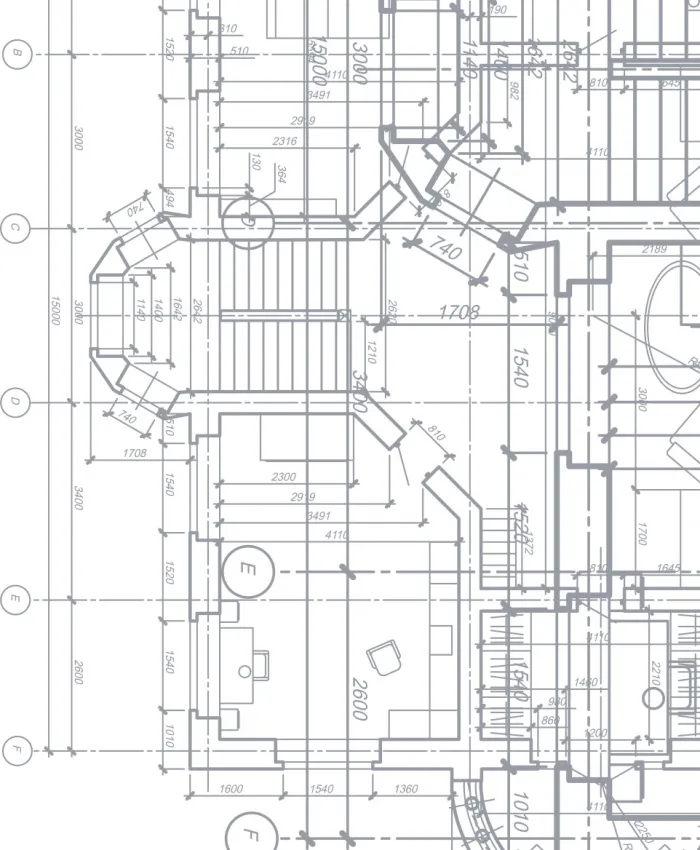 Resources
Martin Concrete not only owns but maintains top of the line, high quality equipment, including Somero Laser Screeds, laser motor graders, roller compactors, backhoes, tractor trailers and more. In addition, we also own and operate 2 300-ton Link Belt cranes. Owning an array of construction equipment means we have exactly what we need to ensure that your project is completed in a timely manner.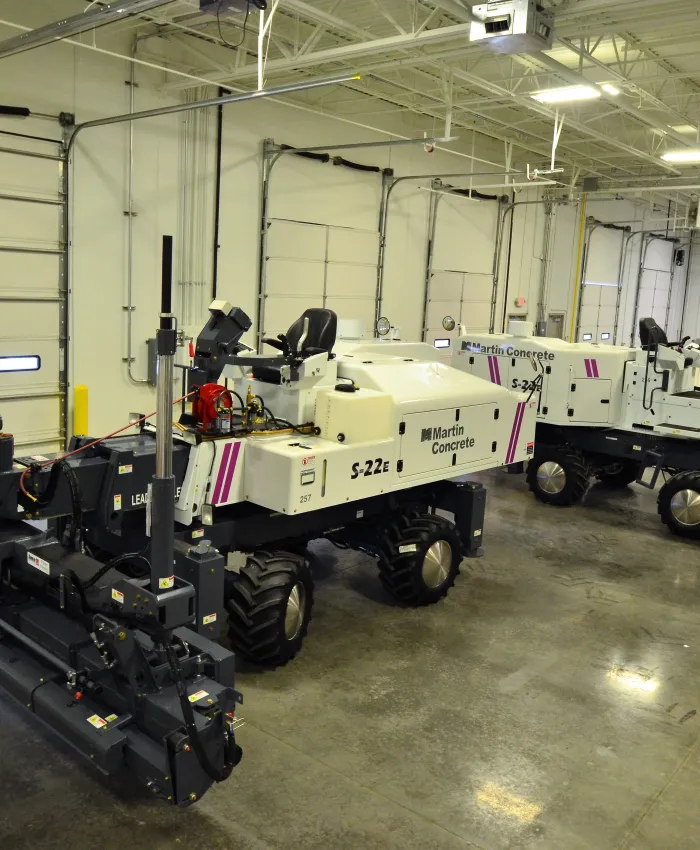 Our Customers
We have provided concrete construction services for some of the nation's leading commercial General Contractors, Developers, and End Users. Our repeat business is truly a reflection of not just the high quality product we deliver, but the importance we place on building strong, lifelong relationships with our customers and partners.